10 Dec 2021
Hometown News Coverage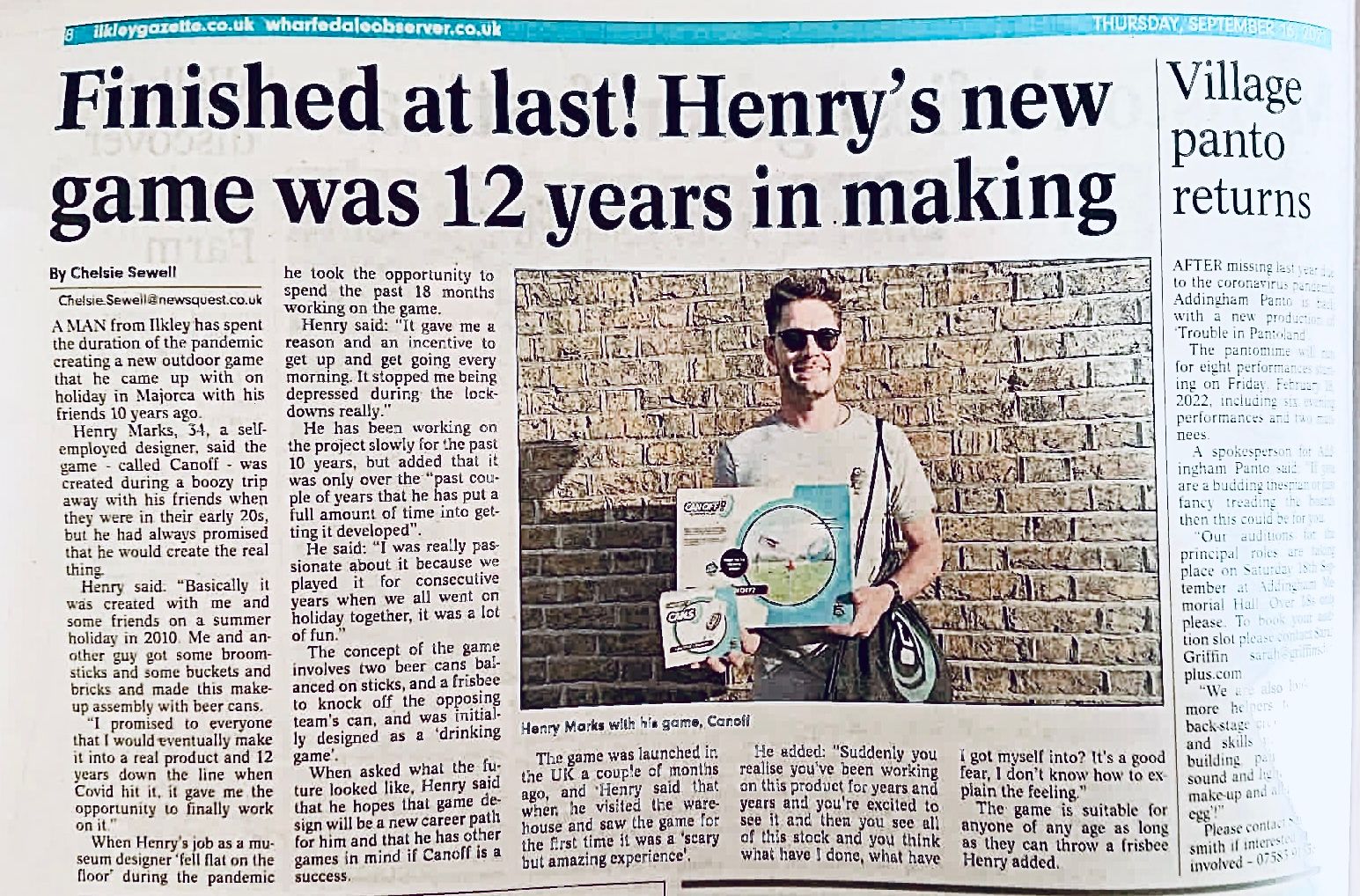 The Ilkley Gazette was kind enough to write an article on me and my journey with Canoff, this also was published online with the Telegraph & Argus, a regional daily newspaper for Bradford, West Yorkshire.
https://www.thetelegraphandargus.co.uk/news/19577902.ilkley-designer-invents-new-game/
When Henry's job as a museum designer 'fell flat on the floor' during the pandemic he took the opportunity to spend the past 18 months working on the game.
The game is suitable for anyone of any age as long as they can 'throw a frisbee' Henry added.