Hansa Retail Launch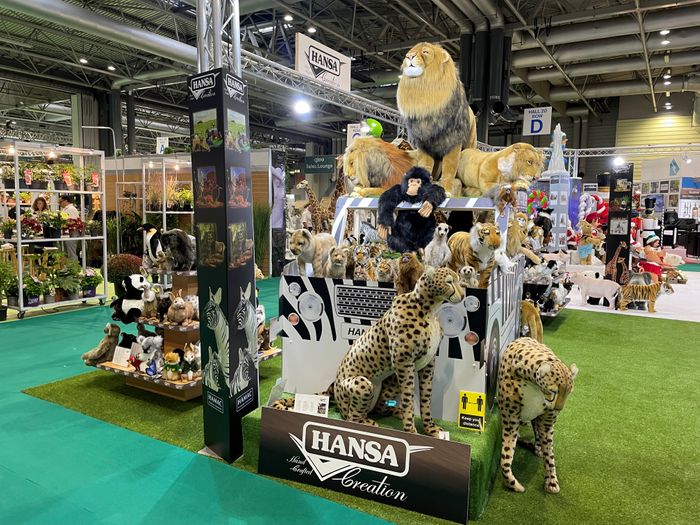 Hansa Creation the World's Most Realistic Plush Animal Productions. Producing over 7,000 products with over 500 lines carefully selected for our UK stock.
Hand Crafted and carefully designed to educate and inspire creative play for collectors of all ages.
Hansa offer the Best Quality & Detail on the Market. Every animal is anatomically scaled ranging from a small Vole to a 5m Giraffe. Each animal is Hand Crafted, Sculpted, Stitched & Painted with 100% of products filled with fibre made from recycled PE bottles.
A full range of Retail, Display & Animatronic Products are in stock and available for immediate delivery please contact our sales office on 028 2583 1201.