01 Nov 2022
H2EAU Press Release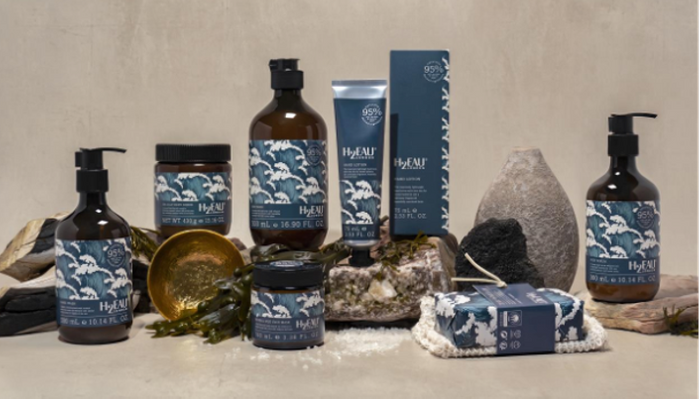 Body Wash 500ml RRP £9.95 A luxurious bath and body wash infused with natural sea extracts and irresistibly fragranced with fresh ocean notes.
Hand Wash 300ml RRP £7.95 A gently cleansing, scented hand wash blended with natural extracts from the depths of the sea.
Body Serum 300ml RRP £9.95 A creamy super-serum whipped into a lightweight moisturiser with sea-benefiting extracts and ocean notes.
Mineral Sea Soap 200g RRP £6.95 A cleansing hand and body bar with exfoliating pouch. Blended with the goodness of sea minerals and bursting with fresh fragrance.
Sea Salt Body Scrub 430g RRP £9.95 A delicately scented natural sea salt scrub to powerfully smooth, soften and prime skin.
Hand Cream 75ml RRP £7.95 A luxurious hand cream packed with 10% nourishing Shea Butter and nature's finest sea extracts.
Mineral Mud Face Mask 100ml RRP £8.95 A mineral-infused oceanic mud mask blended with natural sea extracts to remove toxins and refine skin texture, clarity and tone.
H2EAU has been blended with natural deep-sea ingredients such as Sea Salt, Sea Kelp, Red Sea Algae, Oceanic Clay and Sea Water to drive premium skincare results. The signature scent of H2EAU was inspired by fresh Ocean notes and crystal blue waters. Packaging is recyclable, and plastic containers include 30% recycled plastic (PCR).
In line with the launch, The Somerset Toiletry Co. have teamed up with Ocean Generation. This inclusive global movement exists to restore a healthy relationship between humanity and the Ocean.