Gift Of The Year Shortlist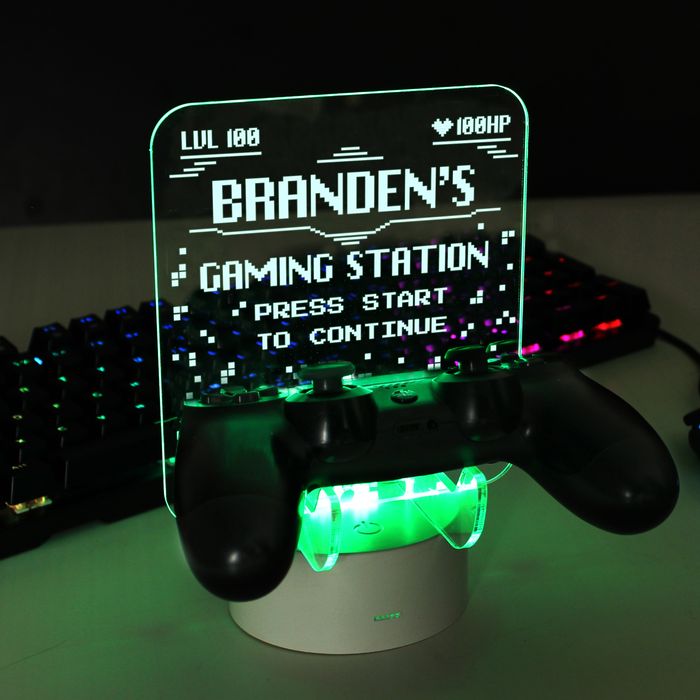 We are excited to announce that our
Personalised LED Controller Stand
has been shortlisted for
Gift Of The Year 2023!
Innovatively created by our team of in-house designers, this personalised LED gaming controller is the perfect solution for a clutter gaming station. With a built in LED base that can be set to a variety of different colour options, it is sure to complement any gaming set-up.