01 Jan 2022
Enesco announces new seasonal figurines into its exclusive Peanuts™ by Jim Shore collection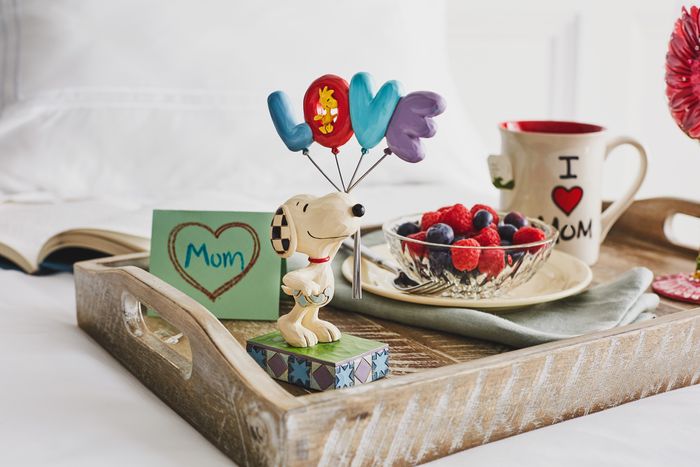 Enesco is delighted to announce the launch of brand-new pieces into its exclusive licensed collection from world-renowned artist, Jim Shore, as he brings to life characters from the much-loved Peanuts gang.
Peanuts™ by Jim Shore is both nostalgic and traditional, with the collection being positioned as affordable art that reflects quality craftsmanship and detail, while celebrating nostalgic Peanuts moments. Despite there being seasonal themes as a strong component of the collection, items in the Peanuts™ by Jim Shore range are based on the most popular and highly promoted gift giving occasions, such as birthdays, Valentine's Day and Mother's Day, creating a truly inclusive collection that is accessible for fan of the franchise as well as loyal followers of Jim Shore 365 days of the year.
Set to be a best seller of the new pieces in the collection is 'Bouncing into Spring' Snoopy in bed of Flowers Figurine. Featuring everyone's favourite fantasy white spotted beagle, this piece sees Snoopy celebrating the start of spring, as he frolics in a bed full of flowers. Featuring American Folk Art motifs and quilting patters throughout – so often synonymous with Jim Shore's striking design aesthetic – the piece includes soft pastel springtime hues of pretty pinks, yellows and blues.
Standing at 12.0cm tall and retailing with a SRP of £55.00, 'Bouncing into Spring' Snoopy in bed of Flowers Figurine is presented in a branded gift box featuring the Peanuts™ by Jim Shore, making it a perfect present for Peanuts fans or a lovely self-purchase for collectors.
www.enesco.co.uk
uksales@enesco.co.uk
For further information please contact Helen.cottrill@enesco.co.uk