CONSUMER PRODUCTS COMPANY KIN LTD EXPANDS ITS RANGE OF HOME & GARDEN BRANDS WITH THE LAUNCH OF STORE & ORDER AT SPRING FAIR 2022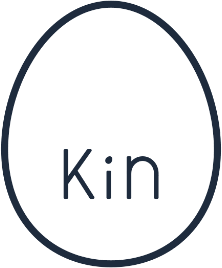 Kin will use Spring Fair, the 'UK's most vibrant marketplace for wholesale home, gift and fashion', to launch its latest brand, Store & Order, to the retail trade sector.
The latest addition to its brand portfolio, Store & Order, offers consumers 'Nifty ways to stay neater' in the home, with a range of products that are clever and simple solutions, designed with consumers in mind.
Store & Order will be showcasing two new ranges to Spring Fair attendees. The first, 'Store & Order Decorative Storage Baskets', a range of multi-functional, stackable storage baskets with a stylish rattan design, that create the perfect solution for every room in the home. Secondly, 'Store & Order Bakeware', a range of nestable tin bakeware, designed to nest neatly, saving space in cupboards and with a non-stick finish that is easy to clean and helps save time on washing up.
Additionally, Kin will be showcasing the Clever Pots range of pots and accessories designed to make pot growing easier. Clever Pots products support the whole growing season, from propagation to plant care, with products that are unique, sustainable and great value.
Clever Pots' latest NPD will be on show, including two beautiful new colours, sage and orchid to accompany the popular charcoal, within the decorative pots range comprising 'Clever Pots Drainpipe Pot Holder', 'Clever Pots Downpipe Pot' and 'Clever Pots Hanging Pot.' Each maximise growing space, especially in small gardens and courtyards. The range, includes handy features, such as reservoirs, that allow plants to be watered for longer and reduces water wastage.
Also featuring will be the Clever Pots Easy Release Pots and Clever Pots Propagator, launched in 2021. 'Clever Pots Easy Release Pots', enable growth and removal of seedlings and young plants without damaging roots, with its innovative, flexible ribbed base. The range of pots and supporting saucers are made of 20% recycled plastic and are reusable and recyclable. The 'Clever Pots Propagator' creates the ideal environment for growing seeds into healthy seedlings. With design features to ensure easy and visible watering, vented air flow and handles for easy transportation.
Located in Hall 1, Everyday Zone on stand 1G45, the full range of Store & Order and Clever Pots will be exhibited, including the latest new products. Visit the stand to find out more about the first-to-market design features, which are exclusive to sellers of Store & Order and Clever Pots.
Philippa McNamara, Managing Director of Kin Ltd., said: "We have chosen to launch Store & Order and exhibit Clever Pots at Spring Fair, as it's the trade show renowned for bringing the latest product innovations, inspiration and sustainable initiatives to home and garden retailers. We are very excited to be launching Store & Order, the newest addition to the Kin Ltd. portfolio of brands, to the wider home category."
Please visit: www.kinbrands.com or contact 07776960998 or contact@kinbrands.com for more information.