19 Jan 2022
Complete New Merchandising Range from Waspinator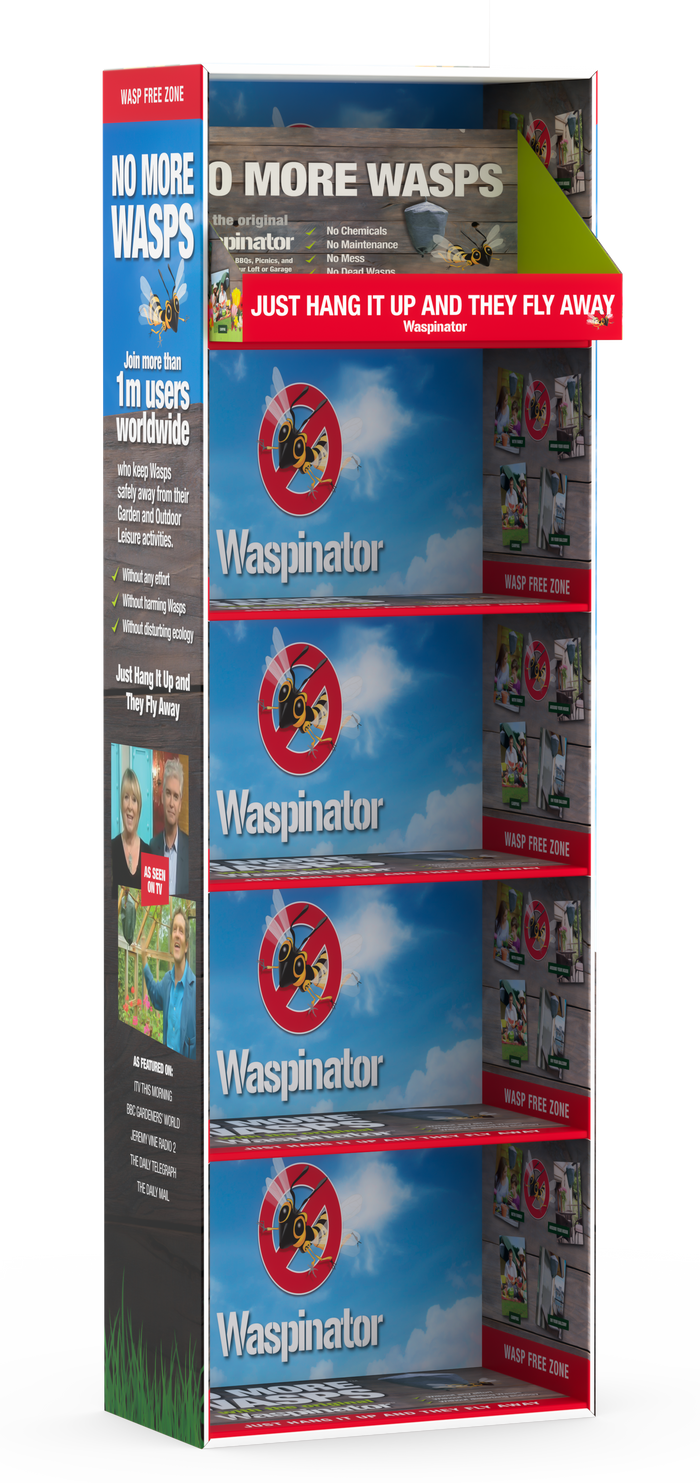 Brand new, eye catching and distinctive, these Free Standing Display Units are versatile and easy to locate with a small footprint but a large presence.
These units will maximise impulse sales when placed in Outdoor Living areas or by the tills.
They contain up to 100 Waspinator units and are easily replenishable using a cassette system of 20 piece Counter Display Units.
Waspinator needs no maintenance or cleaning, contains no chemicals or poisons, and is eco friendly - it doesn't harm or kill Wasps it just changes their behaviour.
As featured on BBC Gardener's World, This Morning TV and Jeremy Vine Radio 2, Waspinator is a best selling Outdoor Living product for most leading Garden Centres and is ideal for Gift Shops with Garden Leisure offers.
Contact Nigel Clarke: nigel@waspinator.co.uk for pricing and further trade information and to find out how Waspinator helps your customers enjoy their Garden Leisure without being bothered by Wasps.