30 Jan 2022
Blade & Rose launches new Peter Rabbit™ collection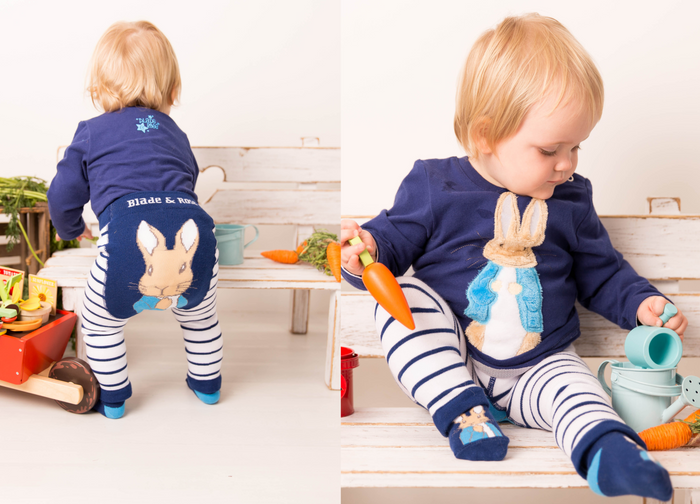 All sets deliver colourful fashion and comfort, available in sizes 0-6 months, 6-12 months, 1-2 years, 2-3 years and 3-4 years (from £10.00). With all the gorgeous items made of the softest cotton mix, any baby will look adorable in the bright and fun colours of the collection!
Blade & Rose, are collaborating with Penguin Ventures to launch an iconic collection featuring none other than children's favourite, Peter Rabbit himself! Both brands are born from the Lake District and take inspiration from the beautiful countryside around them.
Each set features a long-sleeved top, matching leggings and socks and you can also mix and match with other sets, they all are designed to complement each other. As well as being super fun, the clothes are also super soft and designed to last. They will not fade or stretch and each one is made with passion for families and children, by embracing nature and fun, with real characters and colours that little ones just love!