13 Jan 2023
Bathing Beauty B Corp Certified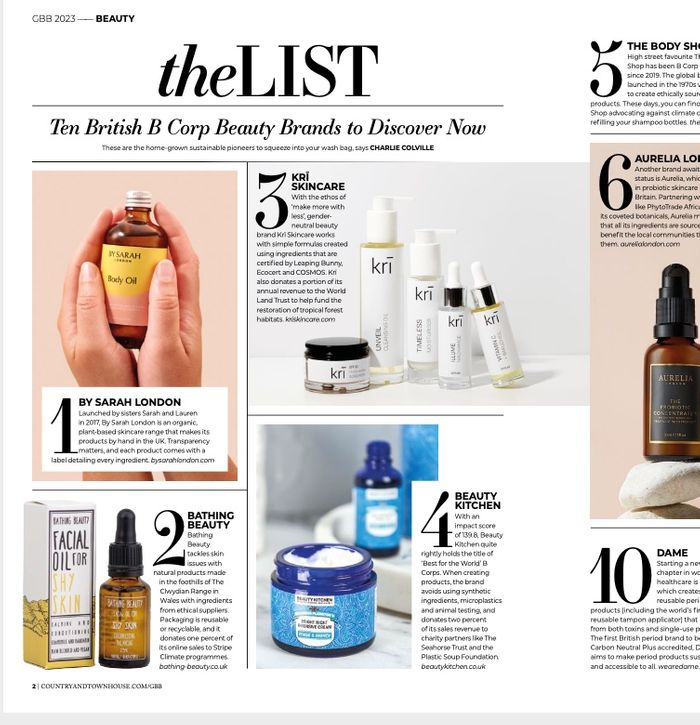 Bathing Beauty successfully completed thie B Impact Assessment in January 2022.
---
In May 2022 Bathing Beauty became a fully certified B Corp Beauty Brand
---
Bathing Beauty is the first B Corp certified beauty brand in Wales, and the smallest B Corp Beauty Brand in the UK.
Completley unique amongst B Corps in as much as they formulate, design, hand make, finish and ship every product at The Source, a 500 year old barn in North Wales
---
Every product is hand made by an all female work force.
---
All packaging features original hand drawn ilustrations. It is either recyclable or reusable.
---
Their gifts are fufilling the need of eco conscious shoppers who need design led, values driven products, and in the current climate, a brand which delivers excellent value for money. ###