100% Recycled Colour Bag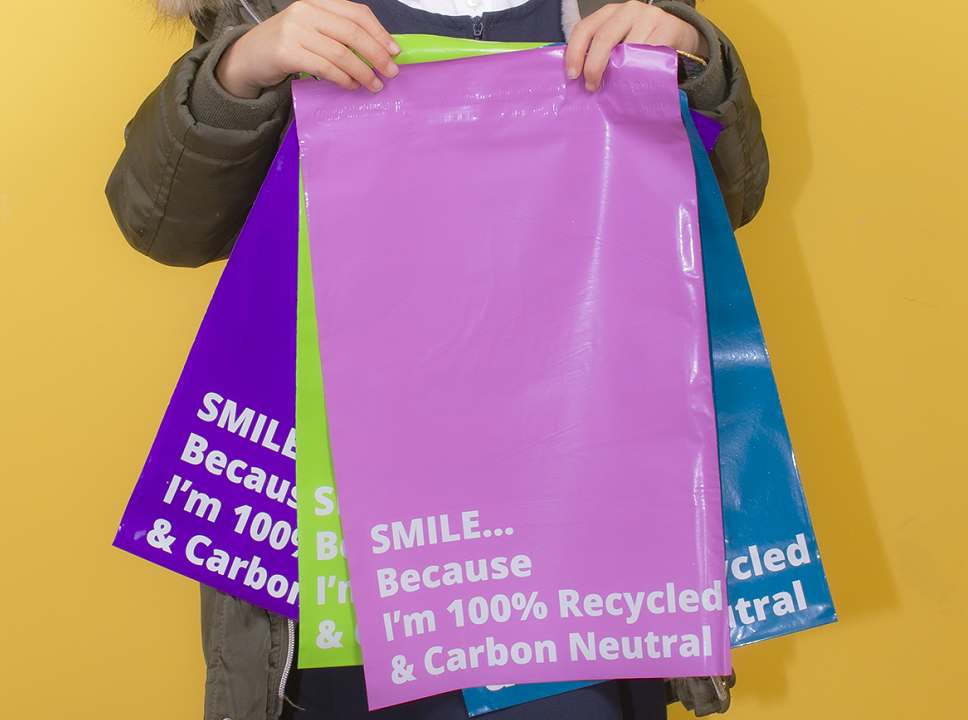 When you're looking for a practical packaging solution for customer orders, our colour recycled mail bags are the perfect choice. You can find them in a range of sizes to suit Royal Mail's Pricing In Proportion (PiP), so you can always have the right size for each order on hand in your packaging area.
We've made our range of colour recycled mail bags from three layers of LDPE, which is lightweight and won't add unnecessarily to postal costs, but is also incredibly strong, and suitable for being transported over long distances. Our team have tested them thoroughly and they're both tear-resistant and puncture resistant. In addition, if you're sending orders that require discretion to maintain the customer's privacy, then the thick colour polythene is completely opaque, and so whatever is in the package will be hidden. Add to that the super-strong, tamper evident self-seal that also keeps the orders protected from dust and water damage, and you can see why so many eCommerce businesses choose them for sending their orders.
Despite the fact that we craft these bags from polythene, they're made from 100% recycled materials, and when the glue strip has been removed, they can be added to soft plastic recycling and can be recycled again. This means they are a responsible choice in terms of the environment.
Not only are they a strong, and durable packaging option that is an environmentally responsible choice, they are a fast and easy option for teams working in busy packing areas. Simply insert the products in the order, remove the strip from the glue, and seal.