03 Feb 2022
SHOW OFFER EXCLUSIVE - £100 RRP FREE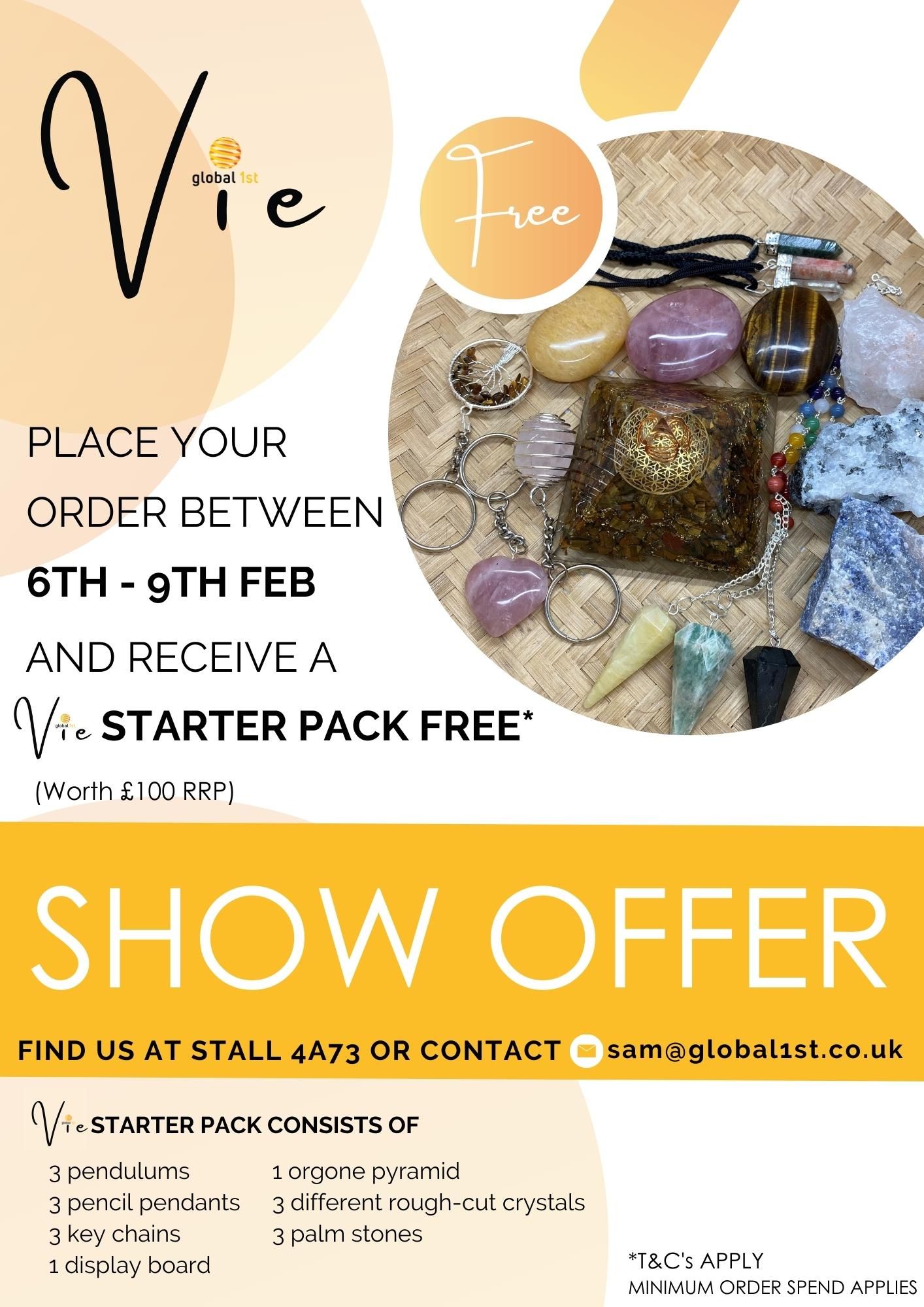 Free VIE starter pack worth £100 RRP on ALL show orders (minimum £100 spend applies) placed with us at the show or between the 6th and 9th February. Swing by our stand, 4A73, to pick up your show order form or email your order to us.
Your VIE starter pack will be posted with your order.
Place your order between 6th and 9th February and receive our Global 1st Vie Starter Pack - worth £100 RRP - FREE.
Starter pack consists of 3 pendulums, 3 pencil pendants, 3 key chains, 1 display board, 1 orgone pyramid, 3 different rough cut crystals and 3 palm stones.
A minimum £100 order spend applies.