Men's Waistcoat, Men's Vest, Music Notes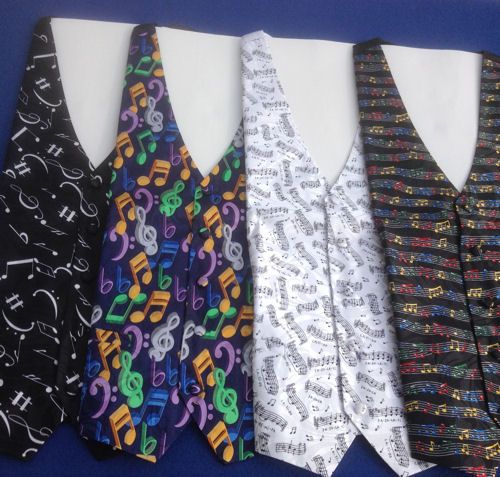 Mens Waist Coat with musical images.
Finished to a high quality, polyester with a smooth satin silky feel.
The pockets slits are stitched to ensure they do not droop but once stitches are removed there are real pockets with good depth. Each waistcoat comes with 2 extra buttons covered in the design of the fabric. Also a black button to assist with the hidden internal elasticated waist adjuster which runs along the inside of the back of the waistcoat which helps getting the right fit for the wearer.
4 sizes - Large, X Large, XX Large, XXX Large
Last waistcoat on right (black with wavy staves) is sold out.
Excellently made. Wishing to clear the remaining lot as to remade them to their quality is now too expensive.