BEADED BLACK BAG WITH BEADS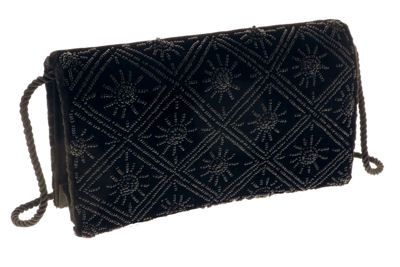 Black velvet bags embroidered with various beads and stones. There are 2 sizes this one is the large size and there is a smaller size. There have long shoulder strapes, pockets on the inside of the bag. All are handmade. Have sold well but now wishing to clear remaining stock.
About 4-5 diferent designs, they come flat packed 2 in a pack for ease of transport. Small £3 Large £5. There are now too expensive to remake due to labour, fabric and thread costs.